Need transportation to your individual or group?
Contact Elias at 928-338-2490 to schedule a pick up.
ZOOM CALL IN #s: 1-669-900-6833, 1-253-215-8782, 1-346-248-7799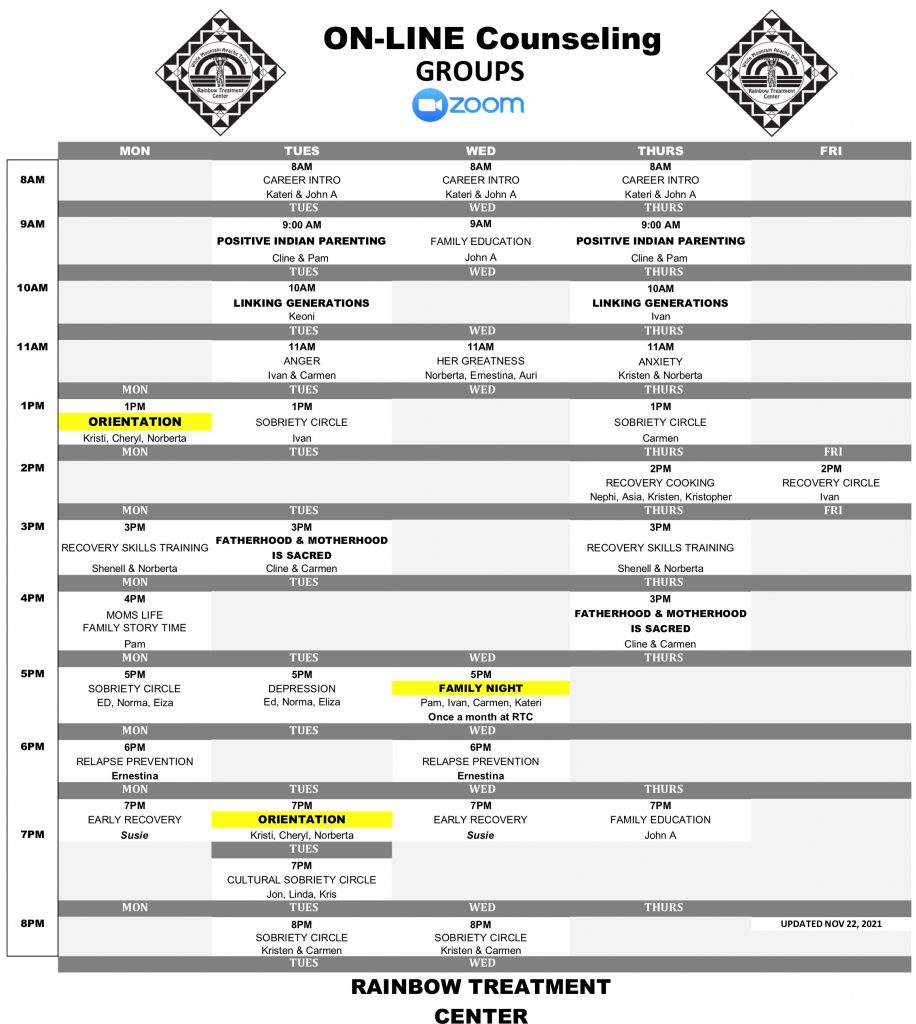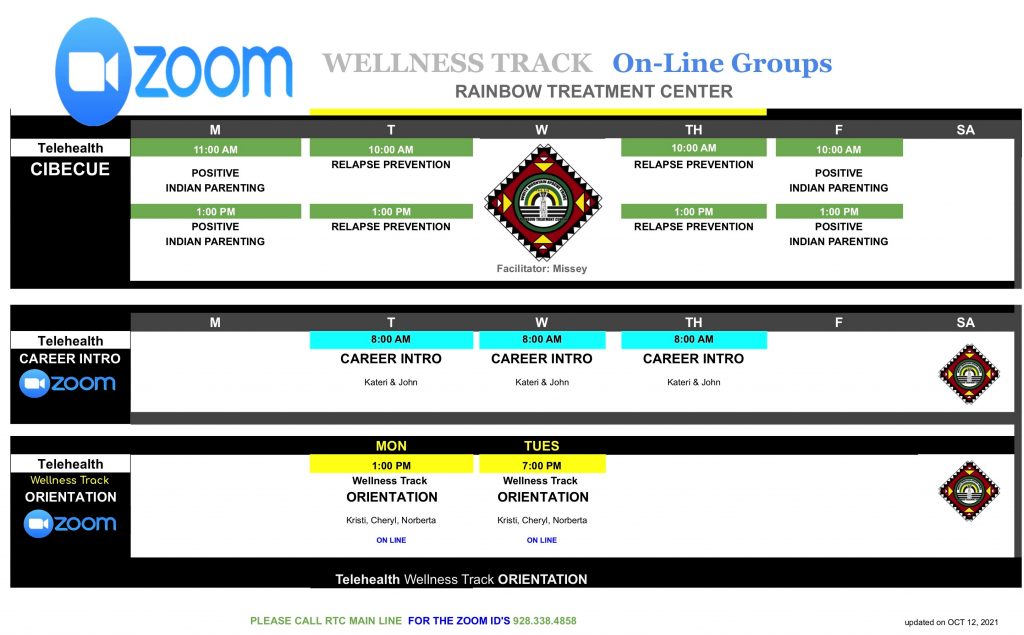 If you are a client who hasn't been in contact with your Counselor since the closure due to COVID-19, please give us a call at 928-338-4858. We would like to you to start with your program/classes again.